Staycation in Bandung
Event in Jakarta
Flight to Surabaya
Tour in Lombok
Train to Yogyakarta
Car Rental in Semarang
Activities in Bali
Enjoy Ciwidey Tourism with Various Affordable Choices
Kawah Putih is one of the popular tourist attractions in Ciwidey
15+ Recommended Ciwidey Tourist Attractions 2023, Come on Vacation!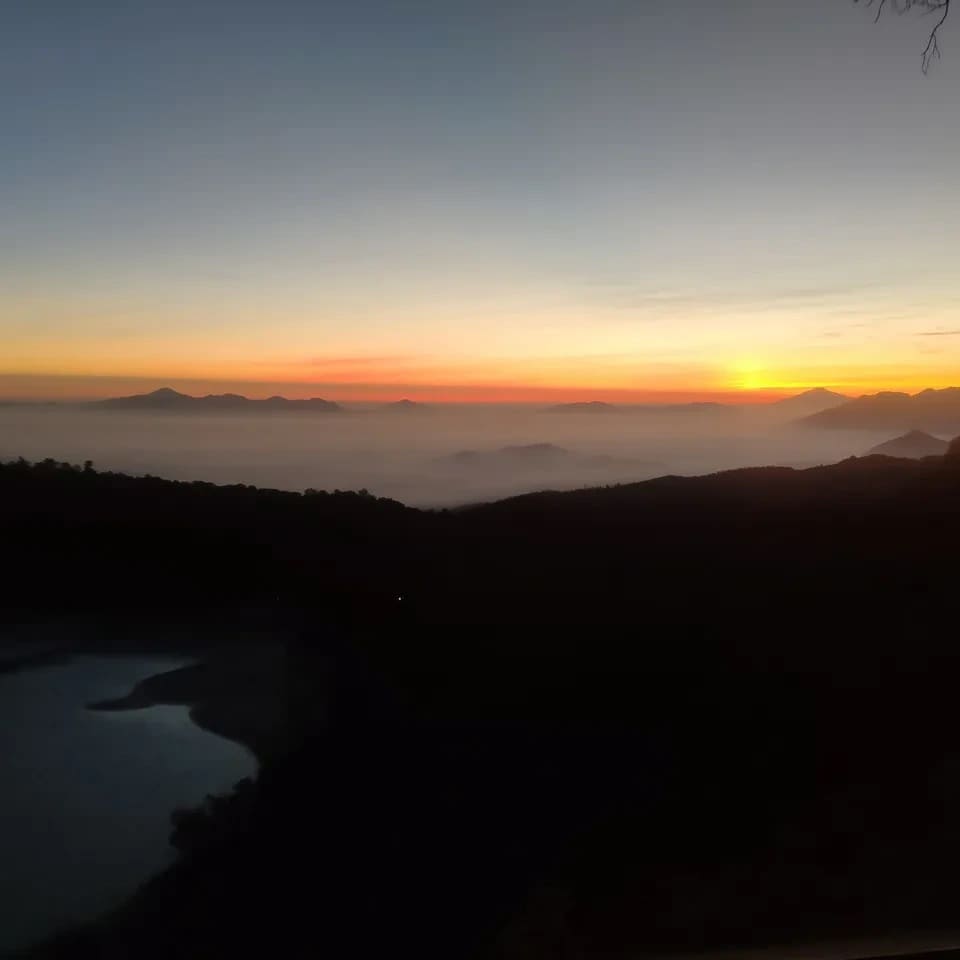 Ciwidey is a tourist destination that offers cool air and amazing natural views. Located in the southern part of Bandung Regency, Ciwidey is known for a number of interesting tourist attractions and is a target for tourists.
This destination offers a calm and comfortable atmosphere, making it an ideal choice for a rejuvenating holiday.With fresh air and beautiful nature, Ciwidey tourism is the perfect place to escape from busy urban life.
This village offers a variety of tourist destinations suitable for all types of tourists, from families to adventurers. From beautiful craters to stunning lakes, Ciwidey has everything to satisfy your travel desires.
Recommended Tourist Attractions in Ciwidey Bandung
In the Ciwidey area, you can find many choices of exciting tourist attractions, t-mates. Below are some recommendations for Ciwidey tourist attractions in 2023 that you can visit.

Kawah Putih

One of the famous tourist attractions in Ciwidey is the Kawah Putih. Kawah Putih is a lake formed from the eruption of Mount Patuha. One of the main attractions of Kawah Putih is its unique greenish-white water. This place is also surrounded by exotic forests which add to its natural charm.


Situ Patenggang

Situ Patenggang is a 48 hectare lake located at an altitude of around 1,628 meters above sea level. This Ciwidey tourist attraction offers beautiful natural views, surrounded by extensive Rancabali tea plantations. You can enjoy the calm atmosphere around the lake or rent a boat to explore this enchanting lake.


Ranca Upas

Ranca Upas is the perfect place to relax and enjoy nature. Here, you can camp, interact with the deer roaming around the camping area, or enjoy natural hot springs. The cool and fresh atmosphere at Ranca Upas makes it an ideal place to unwind and relax.


Rancabali Tea Plantation

Rancabali Tea Plantation is the perfect place to enjoy the beauty of nature and try delicious fresh tea. Here, you can visit the extensive tea plantation and see the tea production process up close. Also, don't miss the opportunity to taste freshly picked tea straight from the tea garden.


Ciwidey Rabbit Park

If you want to spend time with your family, Ciwidey Rabbit Park is a fun place to visit. At this Ciwidey tourist attraction, you can interact with cute and adorable rabbits. You can even feed the rabbits with the carrots provided. This is a fun and educational experience for children.


D'Riam Riverside

D'Riam Riverside is a natural tourist spot that offers various exciting activities. You can enjoy the spacious swimming pool, go white water rafting, or try a game of paintball. This place also has many interesting selfie spots, so you can capture beautiful moments during your holiday.


Barusen Hills

Barusen Hills is a suitable place for a family holiday. Here, you can enjoy the beautiful natural views, play on the playground, or swim in the pool. This place also offers various accommodation options, from tents to villas, so you can spend a comfortable night here.


Rengganis Suspension Bridge

If you like adventure, don't miss the Rengganis Suspension Bridge. This suspension bridge is the longest bridge in Southeast Asia and offers stunning views from a height. You can enjoy the sensation of walking on the bridge while enjoying the surrounding natural views. It's no wonder that this place is one of the tourist attractions in Ciwidey that is currently popular and shouldn't be missed.


Ciwidey Valley Resort Hot Spring Waterpark

Ciwidey Valley Resort Hot Spring Waterpark is the perfect Ciwidey tourist spot to relax and enjoy free time with the family. Here, you can play at the water park which offers various exciting rides. The water in this water park comes from natural hot springs, so you can feel the sensation of soaking in refreshing hot water.


Tourist Attractions for Children in Ciwidey Bandung
For those of you who want to take your children on holiday, Ciwidey offers various fun and educational tourist attractions. From strawberry gardens to tea plantations, here are tourist attractions for children in Ciwidey!


Strawberry Garden

If you want to try something different, visit the Strawberry Farm in Ciwidey. Here, you can invite your little one to pick their own strawberries and enjoy the freshness of the fruit. Apart from that, there is also a hot spring swimming pool, cafe and restaurant at this place. Don't miss the opportunity to experience fruit picking and enjoy the comfortable atmosphere at the Strawberry Farm.


Happy Farm

Happy Farm is a tourist attraction for children in Ciwidey which is suitable for family holidays. Here, children can interact with the animals, explore the candy house, play with the horses, or relax in the flower garden. Happy Farm offers various recreational facilities that will make children feel at home playing as much as they like.


Southland Camp

Southland Camp is a campsite suitable for both children and adults. Here, you can enjoy beautiful natural views, such as pine trees and soothing natural sounds. Apart from that, Southland Camp also offers challenging activities such as white water rafting and paintball. If you are looking for adventure and outdoor activities, this place is the right choice.


Gambung Tea Plantation

The Gambung Tea Plantation is a tourist attraction for children in Ciwidey that should not be missed. Here, little ones can learn about the process of making tea directly, pick tea leaves, and take part in various educational activities. Gambung Tea Plantation offers a unique experience for children to learn about agriculture and explore the beauty of tea plantations.


Malabar Tea Plantation

Malabar Tea Plantation is a tourist attraction in Ciwidey which offers extensive and beautiful views of the tea plantations. Here, you and your family can take part in a tea walk and learn about the tea making process. This trip will provide insight into the history and culture of tea plantations. Don't forget to enjoy a cup of fresh tea amidst the beauty of nature.


Bukit Jamur

Bukit Jamur is a tourist spot in Ciwidey that offers a unique view. Here, you will find hills with trees shaped like mushrooms. This view will not be found anywhere else. Enjoy the beauty of nature and take beautiful photos at this popular tourist attraction in Ciwidey.

Ciwidey Tour Ticket Prices 2023
The following is a list of ticket prices for several tourist attractions in Ciwidey:
Kawah Putih: IDR 20,000 per person

Situ Patenggang: IDR 18,000 per person

Ranca Upas: IDR 22,000 per person

Rancabali Tea Plantation: Free (tea factory entry fees may apply)

Ciwidey Rabbit Park: IDR 15,000 per person

D'Riam Riverside: Ticket prices vary depending on the activities you want to do

Barusen Hills: Ticket prices vary depending on the package you choose

Rengganis Suspension Bridge: Ticket prices vary depending on the package you choose

Ciwidey Valley Resort Hot Spring Waterpark: IDR 50,000 per person for the waterpark
*The price could changes every time
How to Get to Ciwidey Tourist Attractions
To go to Ciwidey, you can use private vehicles or choose public transportation such as buses or travel. You can also use Bandung car rental to facilitate mobility.
If you use a private vehicle, you can follow the specified route to Ciwidey. If you use public transportation, you can look for a bus or travel bus that goes to Ciwidey from the nearest terminal or station.
After you are satisfied playing and planning to leave Ciwidey to Lembang, you can take the route via the Soroja toll road from Soreang. After arriving at Pasir Koja, you can take the Padalarang route. You can exit at the Pasteur toll gate and follow the directions to get to Lembang.
Tips for Holidays to Ciwidey
Here are some tips that can help you in planning a holiday to Ciwidey:
Check the weather before leaving. Ciwidey has a cool climate, so make sure to bring warm clothes, especially if you visit during the rainy season.

Don't forget to bring the necessary equipment such as a camera, sunblock, hat and comfortable walking shoes.

Make sure to bring sufficient cash, as not all tourist attractions accept card payments.

If you want to visit several tourist attractions in one day, make sure to arrange your travel schedule well so it's not too busy.

Don't forget to try regional specialties such as traditional snacks or delicious fresh tea.

Obey the rules and instructions given at each tourist attraction to maintain safety and cleanliness.

If you want to avoid crowds, consider visiting tourist attractions outside peak hours or on weekdays.

Don't forget to immortalize your beautiful moments during your holiday in Ciwidey by taking photos or videos.

If you are planning a holiday to Ciwidey, make sure to book your tickets and accommodation in advance to avoid delays or running out of places.

Always remember to maintain cleanliness and natural beauty when visiting tourist attractions in Ciwidey. Take care of your waste and avoid damaging the environment.
Buy Ciwidey Tour Tickets 2023 Easily & Safely at tiket.com
If you want to buy tickets for tourist attractions in Ciwidey easily and safely, you can use tiket.com. tiket.com is an online platform that provides various kinds of tickets for tourist attractions, events, transportation and accommodation throughout Indonesia. You can buy tickets at affordable prices and get the best offers via tiket.com.
With tiket.com, you can easily compare ticket prices from various tourist attractions in Ciwidey and choose the one that best suits your needs and budget. Apart from that, tiket.com also offers various attractive promos and discounts that can make your holiday more economical.
So, don't hesitate any longer to plan a holiday to Ciwidey and get tickets easily and safely at tiket.com!
Happy holiday in Ciwidey!