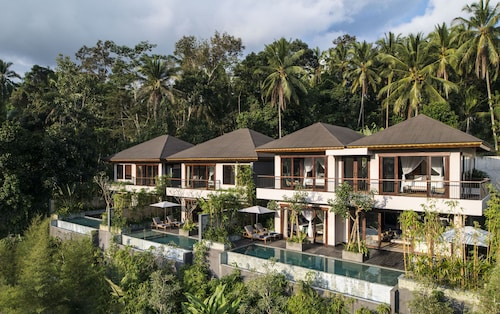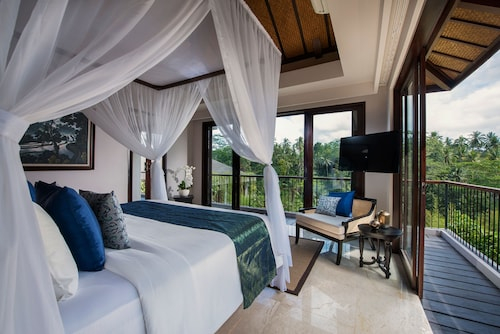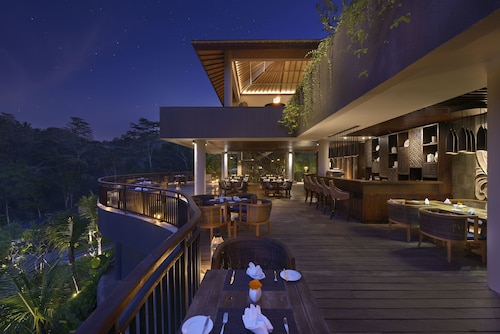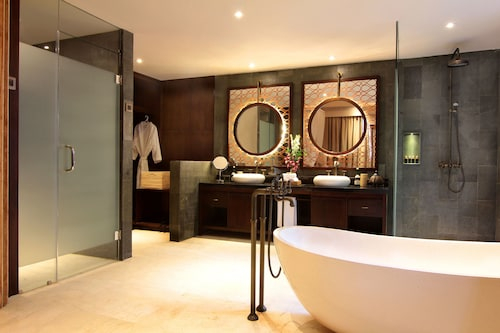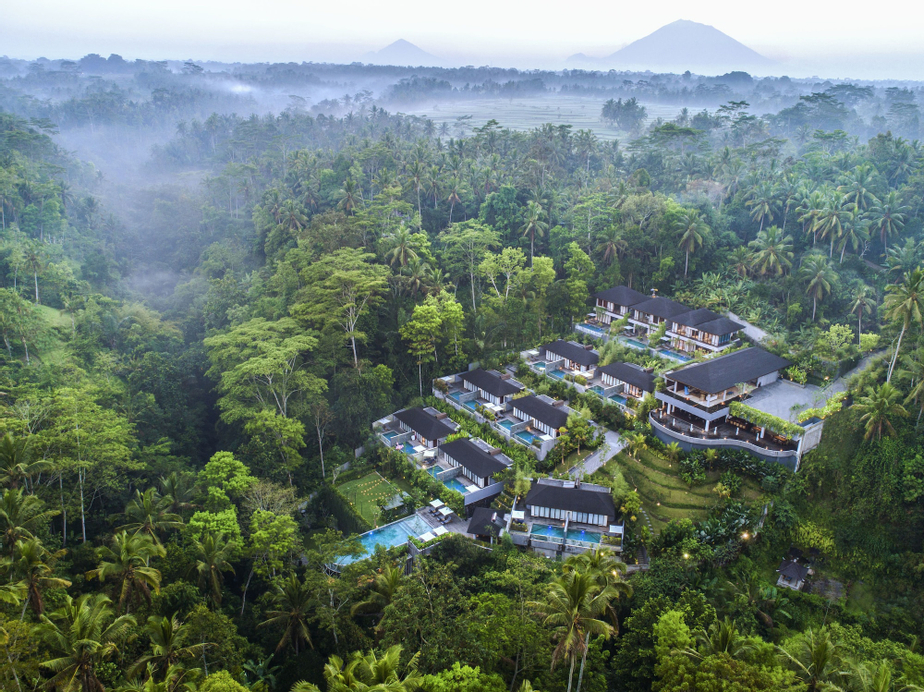 + 96 others
Reviews
Tripadvisor
From 466 reviews
Not exactly like on the commercial photo, expect the bigger room. But the service is really good, and love the foot spa. The location so peaceful cos far from the mainstreet
Enjoy special discounts & other benefits! Log in or register now.
About Accommodation
Check-in & check-out time
Do you want to check-in early? Arrange check-in time with the accommodation
---
FAQ
Di mana alamat Samsara Ubud?
Samsara Ubud beralamat di Banjar Ayah, Desa Kelusa
Pukul berapa waktu check-in & check-out di Samsara Ubud?
Waktu untuk check-in di Samsara Ubud adalah mulai dari pukul 3 PM dan waktu check-out paling lambat pukul noon
Apa saja fasilitas yang tersedia di Samsara Ubud?
Fasilitas yang tersedia dan bisa kamu gunakan di hotel ini adalah (beberapa fasilitas mungkin perlu biaya tambahan):
Kolam Renang
Wifi
Parkir
Restoran
Resepsionis 24 Jam
Apakah di Samsara Ubud tersedia fasilitas kolam renang?
Ya, di Samsara Ubud tersedia kolam renang yang bisa kamu gunakan.
Faciliies
Olahraga, Spa & Rekreasi
•
Kursi berjemur di kolam renang
Hewan Peliharaan
•
Hewan peliharaan tidak diperbolehkan
•
Hewan peliharaan dibolehkan
Reviews
Not exactly like on the commercial photo, expect the bigger room. But the service is really good, and love the foot spa. The location so peaceful cos far from the mainstreet
Kebersihan
5.0
Kamar
5.0
Lokasi
5.0
Layanan
5.0
Nilai
4.5
nurinulien
29 Jan 2020 - Pasangan
Pengalaman gw dan suami di samsara ubud benar" mengesankan, dari awal kedatangan sampai check out semua servicenya terbaik banget, sampai kita dapat complimentary honeymoon set up. Untuk breakfast kita order floating yg kita pikir udah include dengan harga kamar. Ternyata berbayar lg untuk floating breakfast-nya. Namun pihak samsara sangat berbaik hati dengan menjadikan floating breakfast kami gratis.!! Dari pengalaman kita nginap dihotel bali, tamu lokal kurang dihargai. Namun ini semua berbanding terbalik dengan pengalaman kami di samsara. Semua pegawai samsara sangat - sangat ramah.. Mereka memastikan semua kebutuhan kita terpenuhi. Pihak samsara membuat kami, marasa tinggal di samsara seperti dirumah sendiri. Pak Kariasa sangat baik dan ramah membantu kami selama menginap di samsara. Yang pasti, kita akan kembali ke Samsara Ubud. Terima kasih Samsara Ubud
RuslanF72
26 Agt 2018 - Keluarga
Luarrr biasa... Terima kasih Samsara Ubud pengalaman yang tidak terlupakan, service excelent,pemandangan pagi dan malam yang indah, dan makanan yang enak dan unik, semoga kami bisa kembali lagi menikmati pengalaman ini kembali soon as posible
YosuaD16
18 Nov 2017 - Keluarga
Saya sangat puas atas keramahan pelayanan dan kamar yang terbaik di berikan ke keluarga saya, saya sangat nyaman berada di samsara ubud. Pelayanan sangat baik, dan puas atas harga yang saya bayarkan. Saya bayar tidak terlalu mahal, saya juga dapat pelayanan yang tebaik,kamar terbaik dan pengalaman yang terbaik.
AriW966
31 Okt 2020 - Keluarga
We (parents and 2 teenage girls) stayed in Samsara for 3 nights for the long weekend in two rooms. Our daughter picked up Samsara. We are aware that this hotel is quite remotely located as hidden gem in Ubud, so we arrange for the airport pickup from hotel. I would recommend airport pickup from hotel for the peace of mind. The hotel just like in the pictures are beautiful. The room and its private pool are all well maintained. The crew staffs in the hotel really put guests in their mind and during their service, started from the driver picked up, the front office who give a tour to the hotel facilities and every one we met are all smiling. When possible they will ask how can they please us. Our first night we had dinner in the hotel. At first when we looked at the menu it's not an extensive listing. We ordered the burger and pasta. The food is really good. The burger bun was soft and tender to our liking, the patty was juice, and the condiment sauces is a good surprise I cannot tell, but it's really good. For the breakfast we tried the nasi goreng. Also Croissants, muesli and egg benedict which are all is also superb. We didn't do much activities in the hotel as we really want to stay away from crowds. When we stepped out for breakfast, and returned our room had been made up. And later when we returned from dinner in Ubud the room was also made up for turndown service and they left nice notes. So thoughtful. Our daughters trying the breakfast was on the boat which all those delicious food in more photogenic settings, again kudos to the staffs that can made that happened. The infinity swimming pool is the jewel in the forest, every one will have a moment to enjoy it like a private one, and that moments are a lot. I always had that moment after the breakfast time. During our stay the treadmill was under maintenance. I used the gym everyday, there are some basic equipments. I used the barbells, row machine, cable pulley system, big gym ball, and medicine balls. The first day I use in the morning I need to open the door wide open to let the air circulating the mist away. The second day, the air conditioning works well, and additional option of infused water to the existing bottles is available. Samsara and the staffs really made us enjoy that getaway hideaway stay a beautiful memory that will lasts in many years. Thank you for the beautiful memories.
d0glover
31 Okt 2020 - Pasangan
This hotel may not be an international chain, but we must admit, the service rendered by ALL staffs are impeccable!!! They all went beyond their call of duty to ensure my husband and I had memorable stay; very personal service. They made a point to know our names and address us by name. A surprised romantic evening dinner had been arranged by my husband without me knowing (of course), and they ensure that was kept a surprised for me. Great communication among the staffs. (We will review the food in the hotel in the separate review) It is a MUST to join the hotel's activities. We had such a great time with our guide, Nuh; not just the bicycle activities or the morning walk, we learnt quite a bit about Bali's mythical stories and some of its history. He ensures our safety during the activities, and we were hydrate enough and even thought of bringing along towels for our morning walk. Another great activity for coffee drinker, is a short basic know how coffee making session hosted by Nik, with delicious cookies. It was fun and we get to drown ourselves with different types of coffee. For those loving nature and truly out of the noisy, hustle and bustle atmosphere, this place is highly recommended! We live in the big city, hearing the sound of nature such as waterfalls, cicadas, crickets and the liked can be really soothing and relaxing for us. Having said that, just be warned of bits of ants here and there; mosquitoes which were easily resolved by the lemongrass aromatherapy and bug spray. Oh well, we are in the middle of the forest afterall, right? We suggested having smaller sized bicycle. Their existing bicycles are big sized ones. People with a minimum height of 170cm and above will be fine. I am only 163cm, the guide, Nuh taught me how to stop the bicycle and remain standing safely. It was a great tip. Hopefully the hotels will have smaller size bicycle soon The outdoor shower, though we didn't use, we notice there was no place to put the toiletries. So perhaps something can be added there to hold the toiletries We hope to visit again with our kids in the near future. Hopefully then, we still are able to get a good bargain Since this property don't have a lot of villas, it is highly advisable to make your reservation soonest possible. They are gone quickly especially during the long weekend or peak season. Even at this time Thanks to all of you, in making our stay memorable and lovely. Hope to see all of you soon!
You've reported a review.
A problem occurred and we need a while to fix it. Please try again later.
You've already reported this review, and we're currently checking your report.
Yay! You've successfully logged in
You've reported a review.
A problem occurred and we need a while to fix it. Please try again later.
You've already reported this review, and we're currently checking your report.