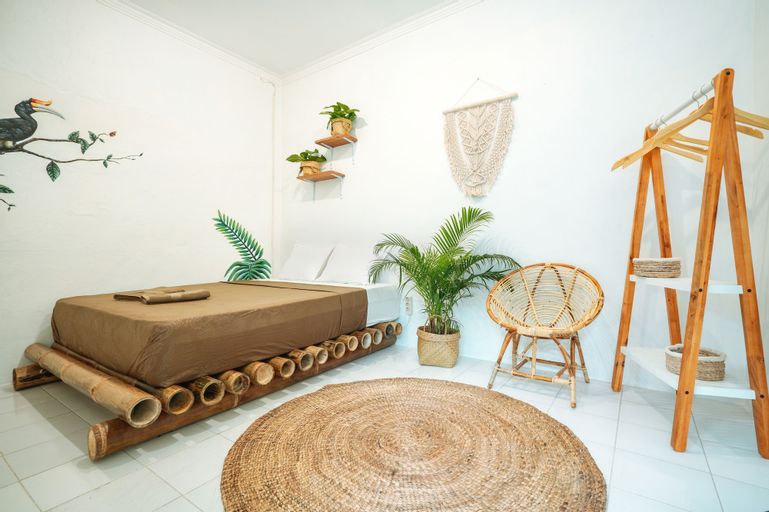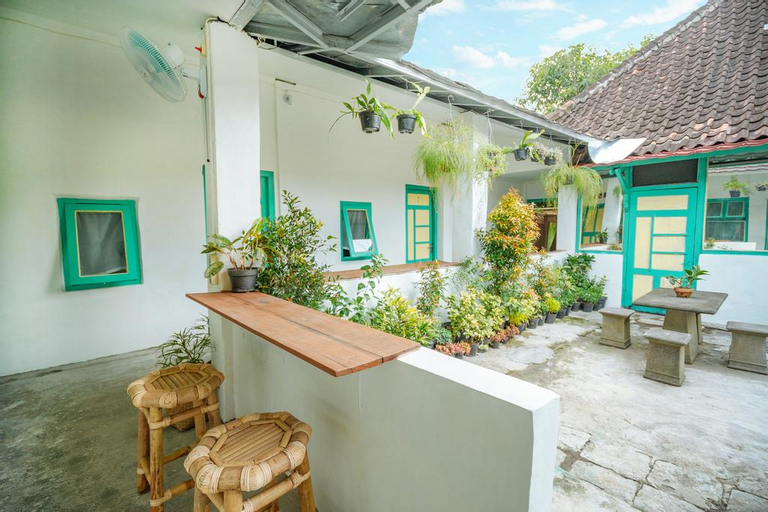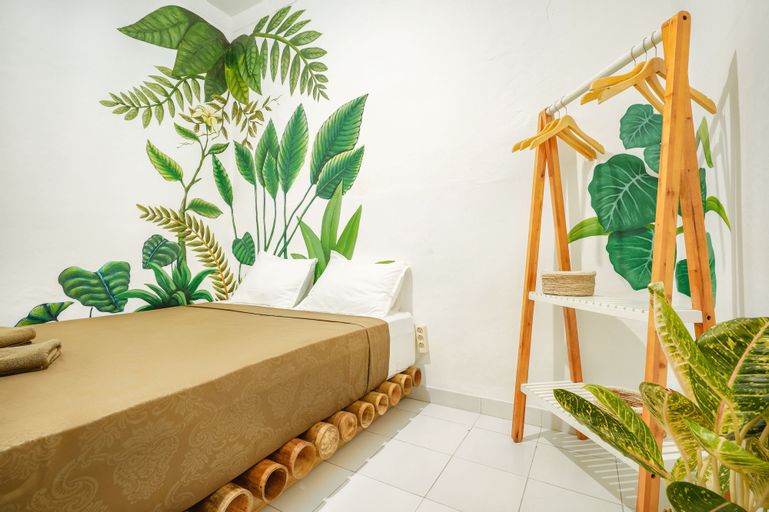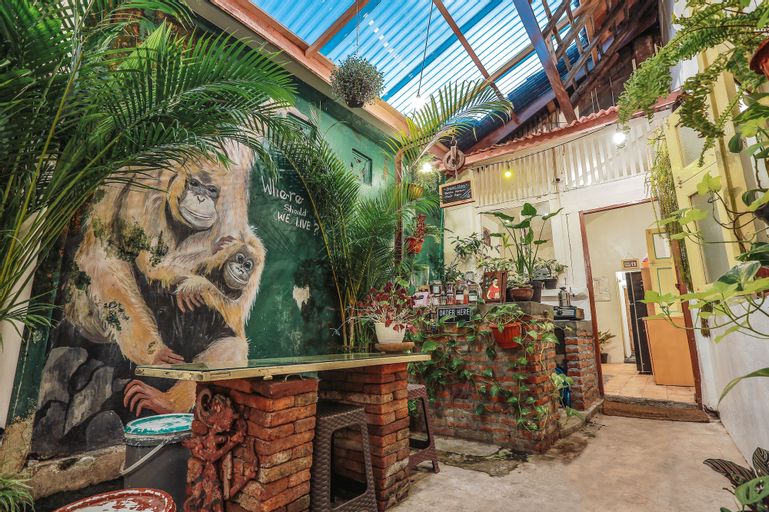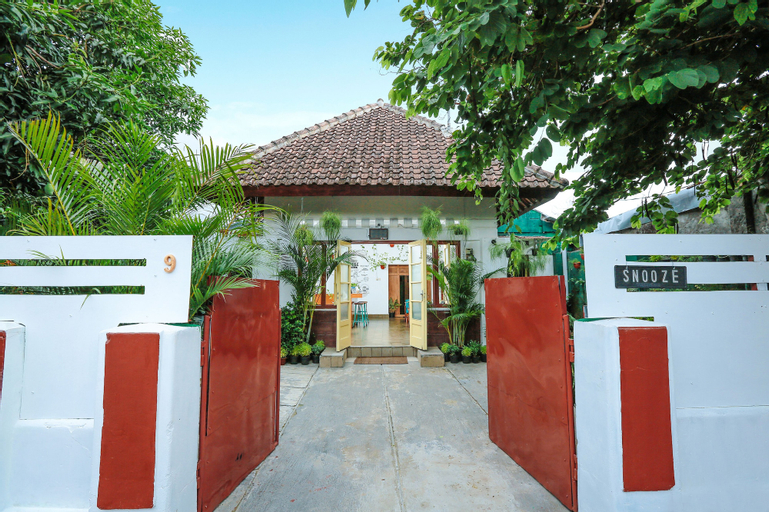 + 65 lainnya
Hostel
Snooze Hostel Yogyakarta
Review
Tripadvisor
Dari 46 review
Review yang paling membantu
hari terakhir di jogja saya sama istri pilih nginap di snooze hostel karena memang cari yg lebih hoomey dan asri. dan alhamdulillah ga salah pilih, tempatnya asri, enak tapi letaknya dikota.. keren banget untuk fasilitas keren, apalagi untuk spot foto.. keramah tamahan jangan ditanya lagi the bestttt banget.. untuk team snooze hostel keren bgt, freindly. terima kasih snooze hostel and team, next trip ke jogja pasti balik lagii.. suasana dan keramahannya bikin kangen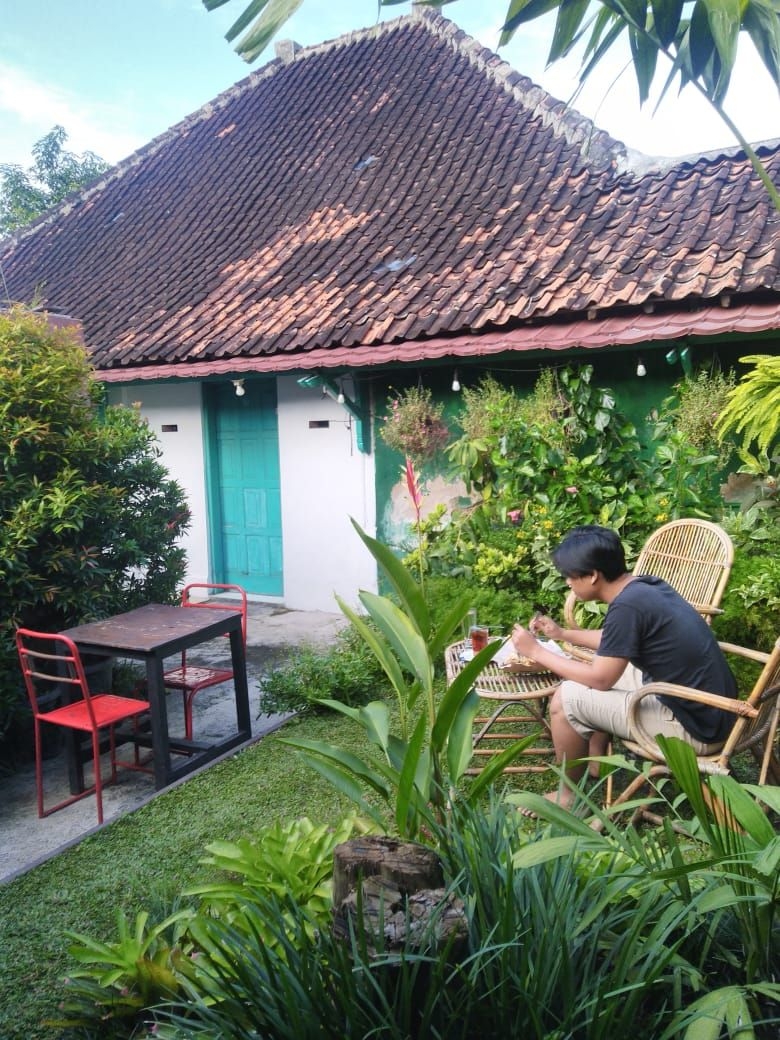 annisya nurrohmah dwinita
suasananya asri, hostnya ramah bgtbgtbgt, dan bersiiiihh.. nilai plus lg deket alun2 jadi malem2 bisa nongkrong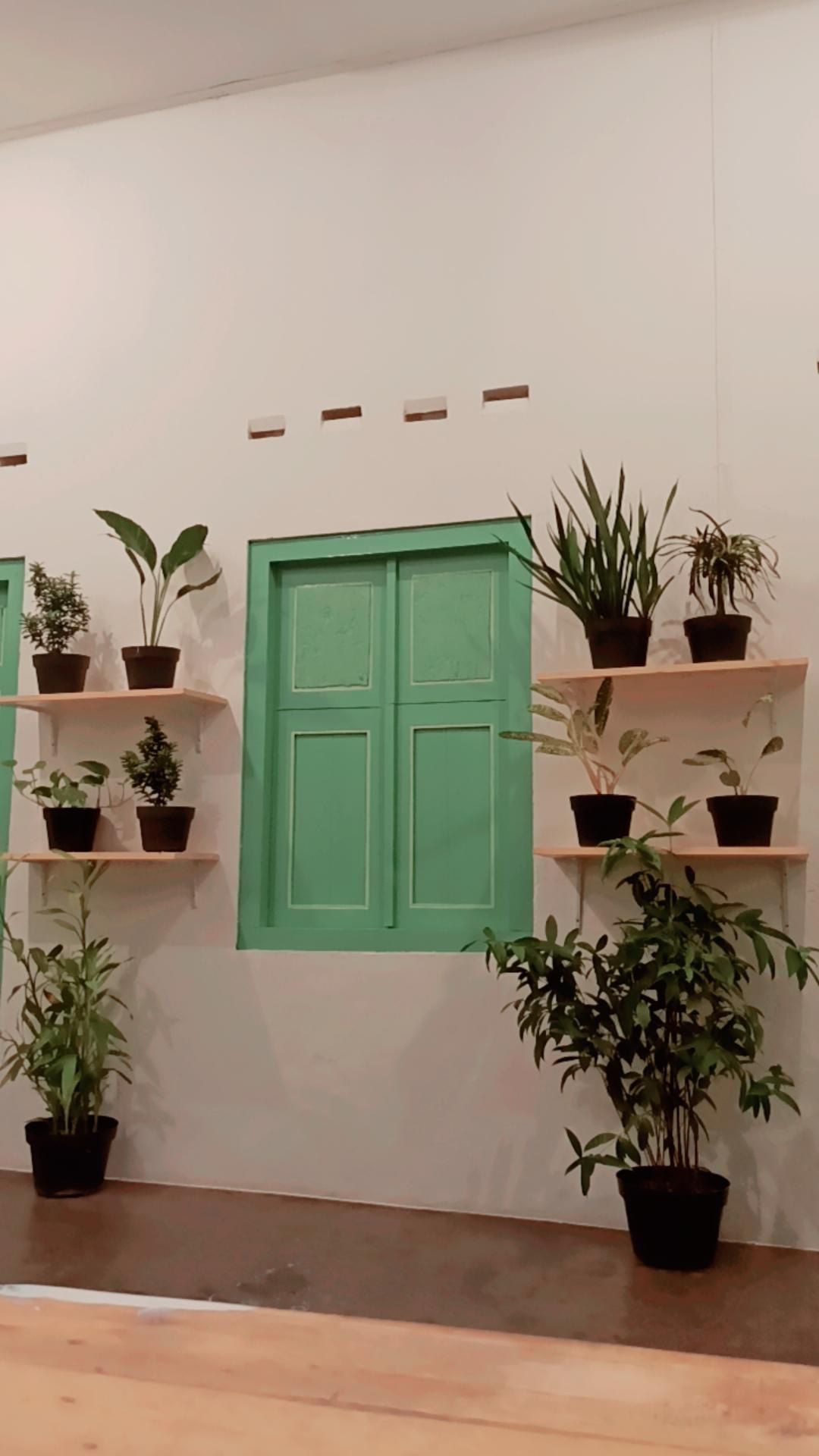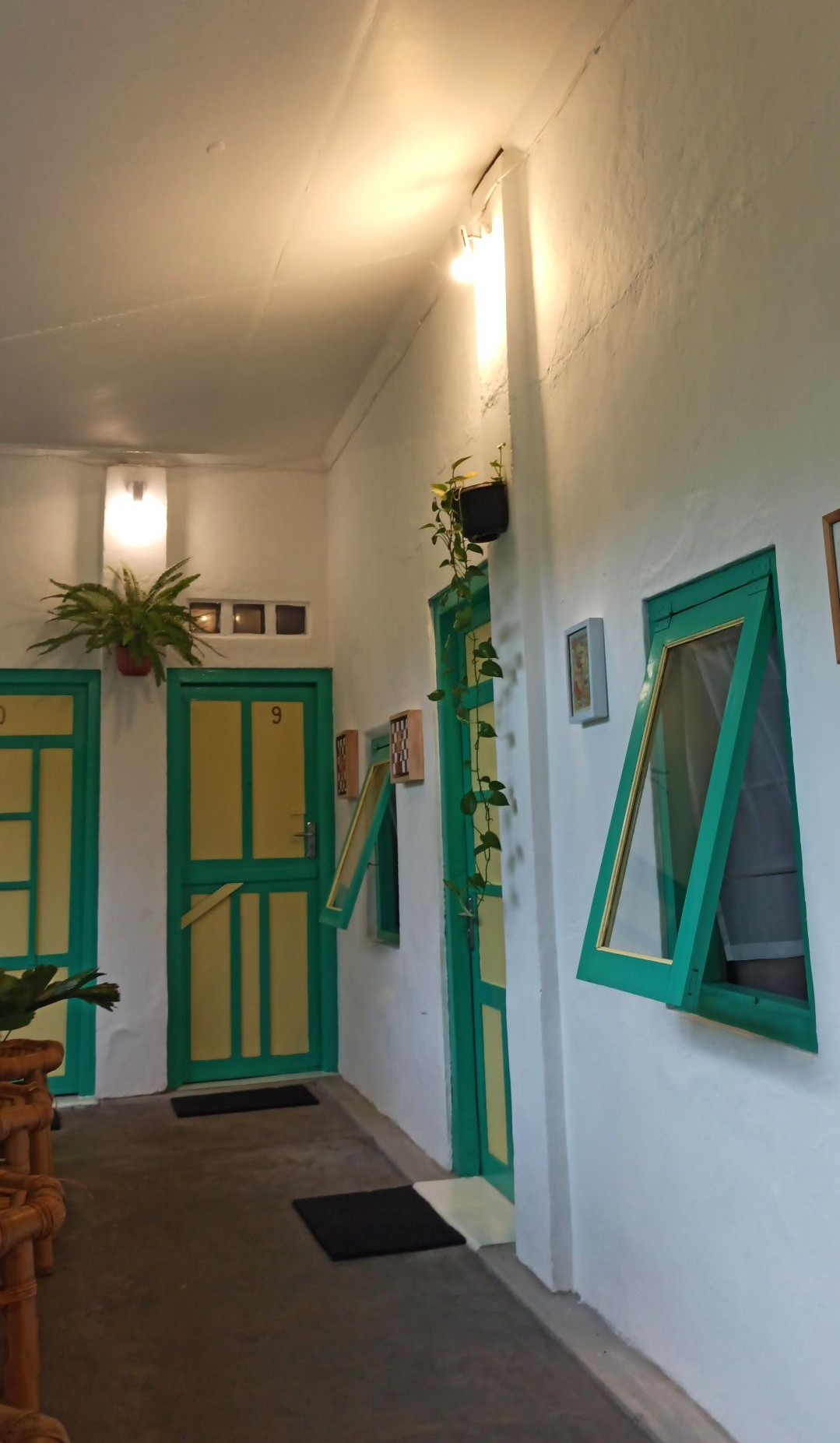 Lokasi
Jl. Mangunnegaran Kulon No.9, Panembahan, Kecamatan Kraton, Kota Yogyakarta, Daerah Istimewa Yogyakarta 55131, Indonesia
Dapatkan diskon spesial & benefit lainnya! Log in atau daftar sekarang.
Tentang Akomodasi
Waktu check-in & check-out
Waktu check-in:
14:00-14:00
Mau check-in lebih awal? Atur waktu check-in dengan pihak akomodasi.
---
FAQ
Jenis kamar apa saja yang tersedia di Snooze Hostel Yogyakarta?
Jenis kamar yang tersedia di hotel ini antara lain adalah:
Asrama Umum, asrama campuran
Economy
Standard
Berapa kisaran harga kamar untuk menginap di Snooze Hostel Yogyakarta?
Harga termurah di Snooze Hostel Yogyakarta kalau kamu mau menginap hari ini adalah IDR 60.181
Di mana alamat Snooze Hostel Yogyakarta?
Snooze Hostel Yogyakarta beralamat di Jl. Mangunnegaran Kulon No.9, Panembahan, Kecamatan Kraton, Kota Yogyakarta, Daerah Istimewa Yogyakarta 55131, Indonesia
Pukul berapa waktu check-in & check-out di Snooze Hostel Yogyakarta?
Waktu untuk check-in di Snooze Hostel Yogyakarta adalah mulai dari pukul 14:00-14:00 dan waktu check-out paling lambat pukul 11:30
Apa saja fasilitas yang tersedia di Snooze Hostel Yogyakarta?
Fasilitas yang tersedia dan bisa kamu gunakan di hotel ini adalah (beberapa fasilitas mungkin perlu biaya tambahan):
Wifi
Parkir
Restoran
Resepsionis 24 Jam
Antar Jemput Bandara
Fasilitas
Hewan Peliharaan
•
Hewan peliharaan tidak diperbolehkan
•
Hewan peliharaan tidak dibolehkan
Review
hari terakhir di jogja saya sama istri pilih nginap di snooze hostel karena memang cari yg lebih hoomey dan asri. dan alhamdulillah ga salah pilih, tempatnya asri, enak tapi letaknya dikota.. keren banget untuk fasilitas keren, apalagi untuk spot foto.. keramah tamahan jangan ditanya lagi the bestttt banget.. untuk team snooze hostel keren bgt, freindly. terima kasih snooze hostel and team, next trip ke jogja pasti balik lagii.. suasana dan keramahannya bikin kangen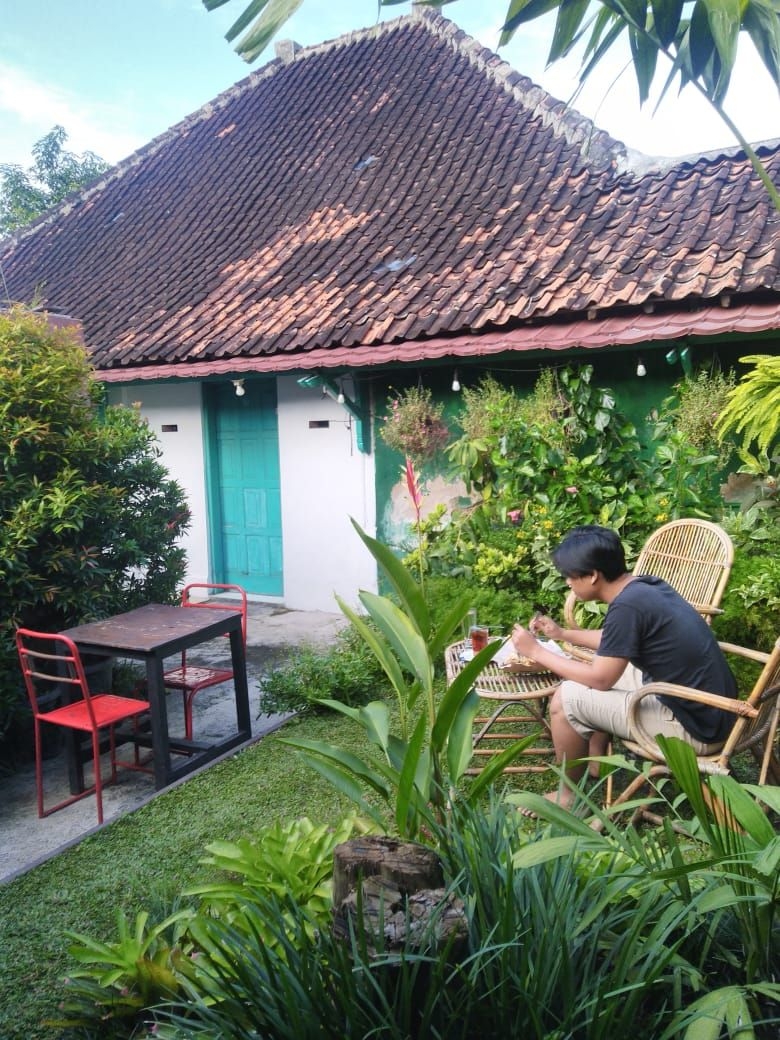 annisya nurrohmah dwinita
27 Des 2020 - Pasangan
suasananya asri, hostnya ramah bgtbgtbgt, dan bersiiiihh.. nilai plus lg deket alun2 jadi malem2 bisa nongkrong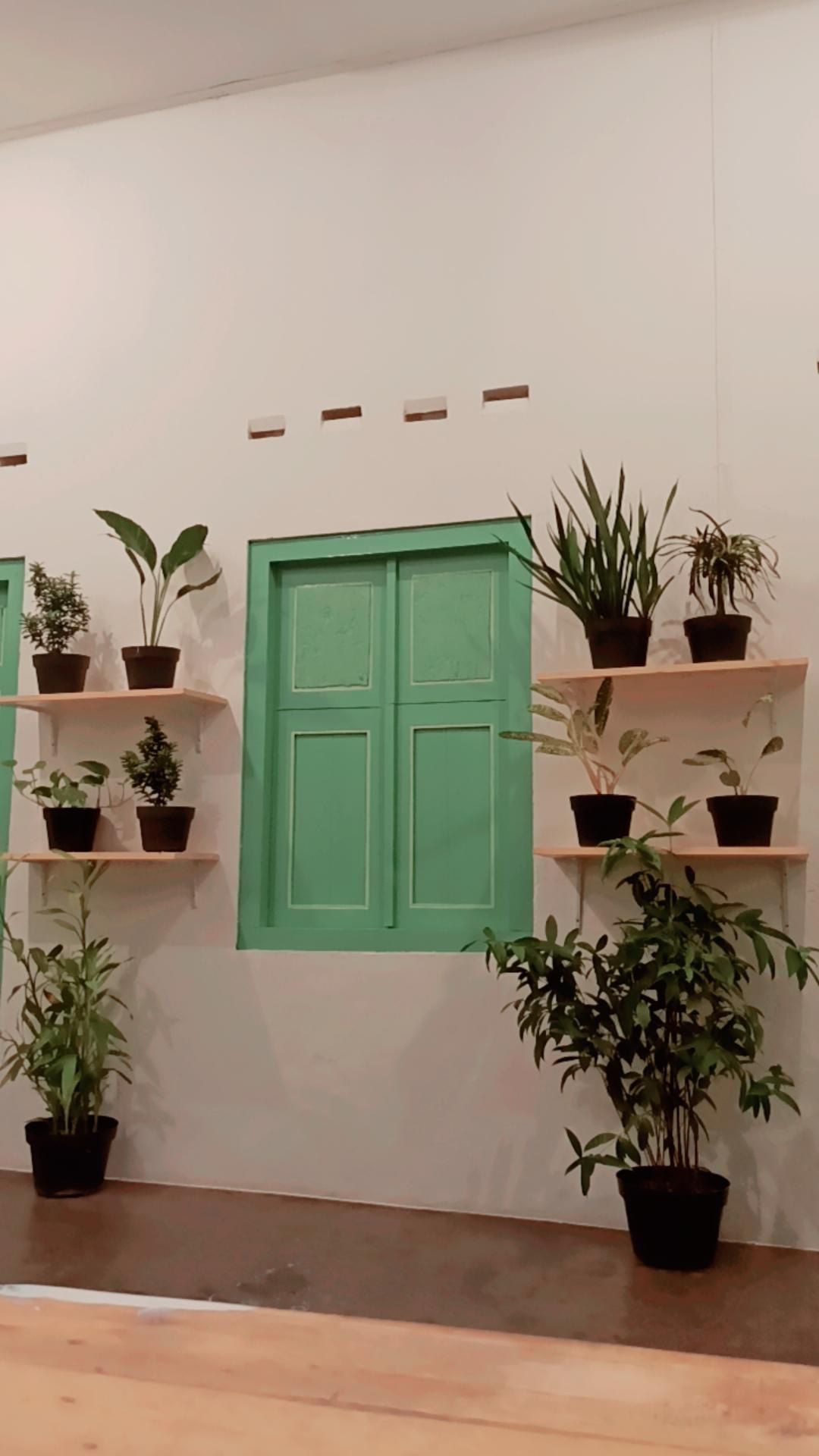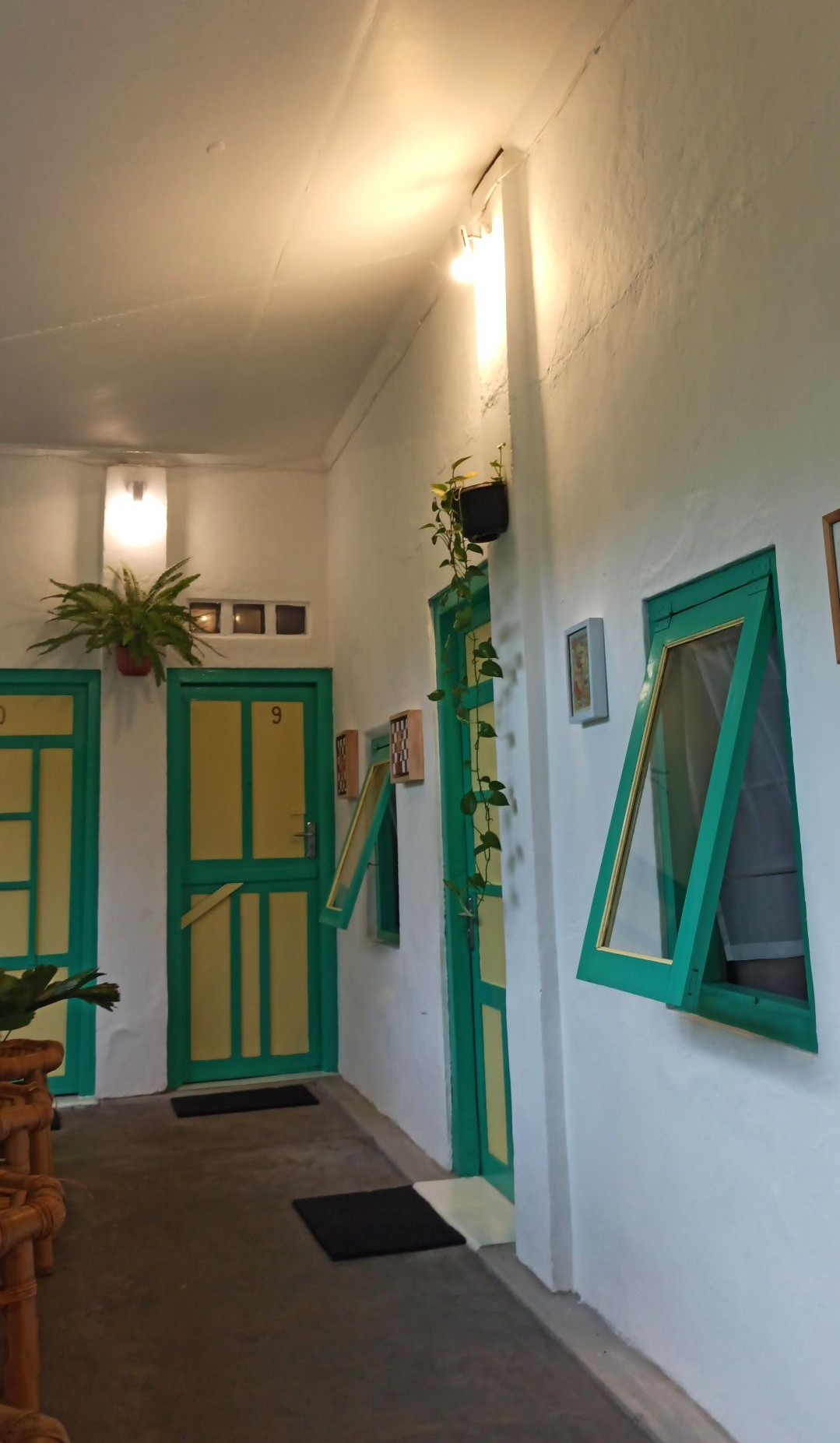 Kebersihan
5.0
Kamar
5.0
Lokasi
5.0
Layanan
5.0
Nilai
5.0
We stayed in this hostel before we came back to france as the chaos of lockdown starting to scared us. We do travelled a lot and i have to say that this is one of best hostel we've ever stayed in. The place is a simple house with a good attention to details. Lots of plants which makes the place atmosphere so calming. Eventhough they only have shared toilet and shower, we do surprised too see they clean it almost all the time!! Our room is very clean and the bedsheet & pillow definetly the cleanest among other hostel & even some hotels during our travel in indonesia. Comfortable bed. No AC (fan only) but we never feel hot or humid inside the room as they have a very good air circulation system. No hot water but the water always feels refreshing after exploring the city. For a hostel I've to say the cleanliness is amazing. Knowledgeable & multilingual staff. We did spent a quite some fun chatting with them all the time. And this is our first time to be able to choose our breakfast menu in a hostel. At the end of our stay the owner texted us personally to ask did we have a good stay there and what they can improve of their services. If you expect facilities and be treated like a king this might not be the place for you, but if you're looking for the warmth welcome of local people and memorable experience of the city this will be the prefect place for you. Good luck during this pandemic guys and keep doing what you are doing because you do made our travel in indonesia amazing.
brumbrum000
22 Mar 2020 - Pasangan
Be warned! Disonest, nonsense place. I feel cheated. I booked a room online. You arrive to discover that your room has no window, no AC and there is no hot water. At the moment of booking, there is no information about these deficiencies. You may upgrade to a better room for extra charge. It is not about money but about accurate information and honesty. Also, no toilet paper as a default option: you have to ask them for it. These little things make the stay unpleasant at Snooze. It seems like they lure tourists in and charge extra. When a room with a window an AC plus hot shower is a standard, what you get is a sub-standard room and at the moment of making the booking, the owner is silent on these deficiencies. When you give an honest and well-judged negative review of the place, the owner pesters you with Whatsapp messages and forces you to change your rating. For comparison, I stayed in Yogya at another LOVELY place which offered much better standard: a room with AC, window, hot shower and free breakfast for a lower price. It proves that Snooze is a trap for unexpecting tourists. There are a number of better places to stay in Yogya and they do not pretend they offer you a higher standard than they actually do. And it is not about the price at all: I'm ready to pay much more but I expect honest information about the facilities. True, AFTER making the booking, you receive a confirmation from Snooze with an info that the facilities are very basic. What I find completely unacceptable is the owner's impertinent, rude behaviour - she blames the negative rating on the older age! I've teavelled to more than 110 countries worldwide, climbed 7000 m peaks etc, so the nature of my rating has a wide comparision. The owner should be ashamed of such ageist remarks and impertinence. On the positive side: the staff is very friendly and helpful. Breakfast is very good (however at extra price, so naturally / logically the overall rating is lower).e
CrossBorneo2019
19 Des 2019 - Berlibur dengan teman
We had an awesome and relaxing time at Snooze. The stuff is very helpful and friendly. The breakfast is very good, the rooms nice and clean,the bed comfortable and the garden an oasis. Probably the best place we stayed in, in our 6 weeks backpacking tour throughout Indonesia. Thank you, Annika and Nora
janepirie
03 Nov 2019 - Pasangan
This hostel was awesome. Worth the money. There are plants everywhere both outside and inside which is really nice, and the staff were really friendly and spoke very good English. The rooms were super cute, simple and very clean. The bed was really comfortable and although there is no A/C in the rooms the fan worked really well and we weren't too hot at all. There are also lots of nice sitting areas both outside and inside and garden areas to relax in. There is a kitchen area that you can use (we made lots of instant noodles) and the kitchen staff provide either a sweet or savoury breakfast with coffee or tea each morning depending on what you order the night before. The food was amazing, really delicious. Definitely recommend!
chloe889323
03 Nov 2019 - Pasangan
We arrived at snooze very early and we knew our room wouldn't have been ready. We were given a tour of the hostel and explained that we were welcome to sit and relax while we waited. We only waited about an hour as they cleaned our room first and we were able to check in. The room was very clean and comfortable. All the staff were so friendly and they gave you advance on where to go and what you could do for that day. Even thought the bathrooms were shared the staff were always cleaning them and making sure there was toilet paper throughout the day. I was very sad to leave snooze we didn't try and book in for an extra night however they were fully booked which is no surprise as they are so good!! We also used the laundry service which was very cheap and when we or our clothes back they smelt great!! We also did the two temple tours with them as well. We were driven to the temple and had an amazing day!
Kamu sudah melaporkan review.
Kami butuh beberapa saat untuk memperbaiki sebuah masalah. Silahkan coba sesaat lagi.
Kamu sudah pernah melaporkan review ini, dan laporanmu sedang dalam pengecekan.
Yay! Kamu berhasil log in.
Kamu sudah melaporkan review.
Kami butuh beberapa saat untuk memperbaiki sebuah masalah. Silahkan coba sesaat lagi.
Kamu sudah pernah melaporkan review ini, dan laporanmu sedang dalam pengecekan.