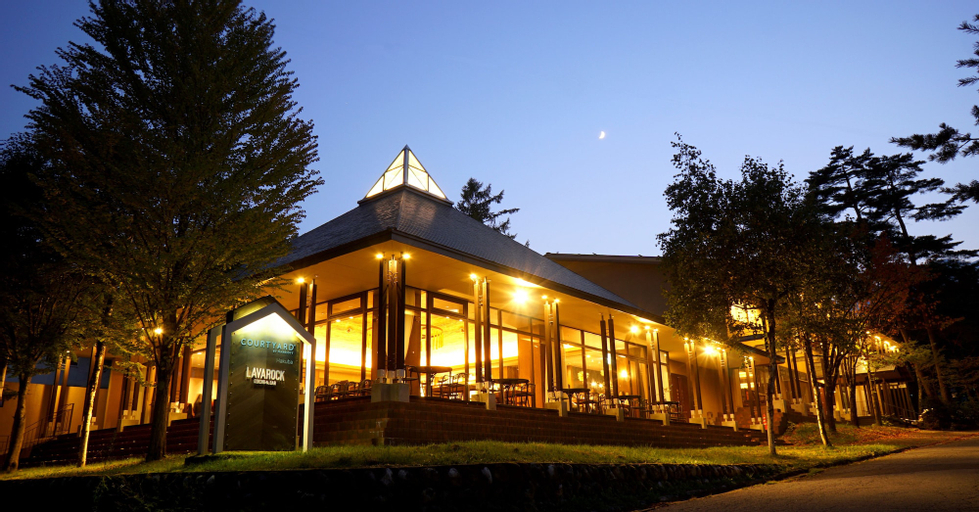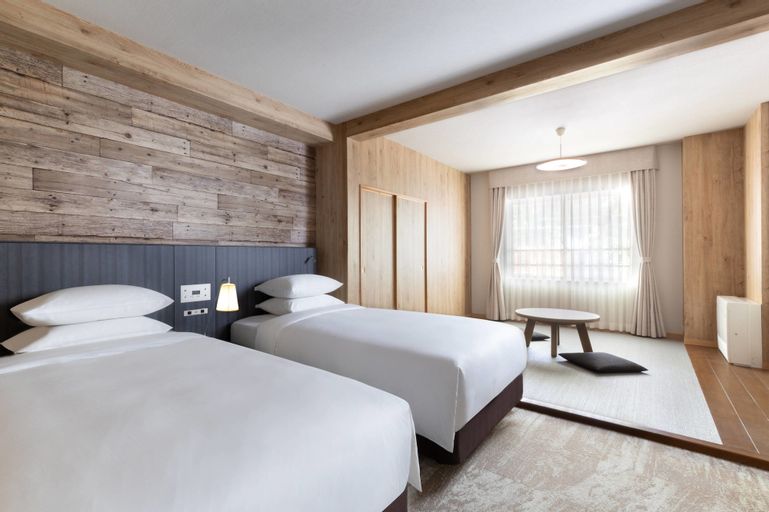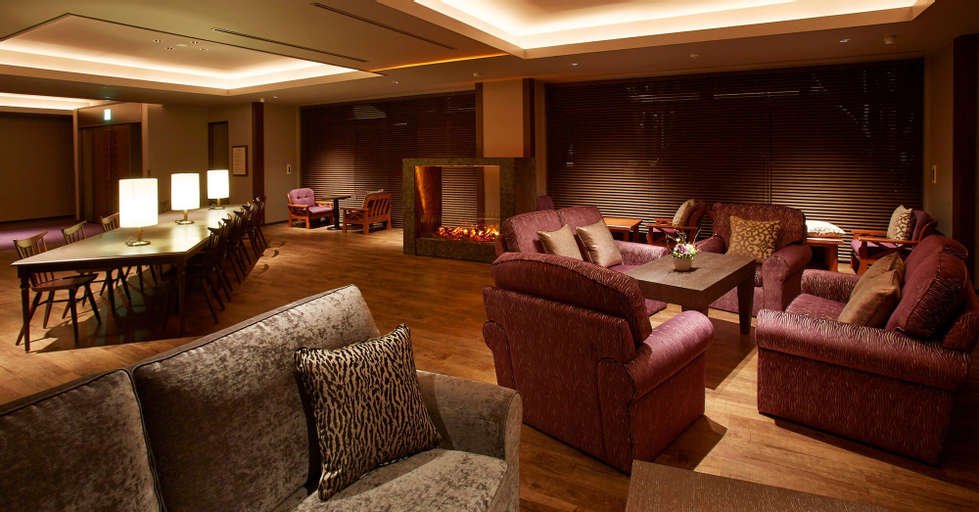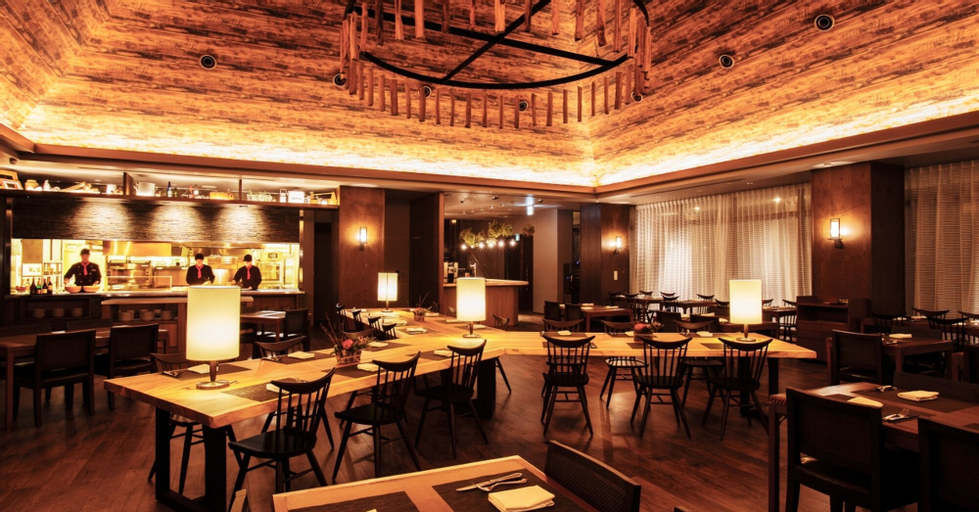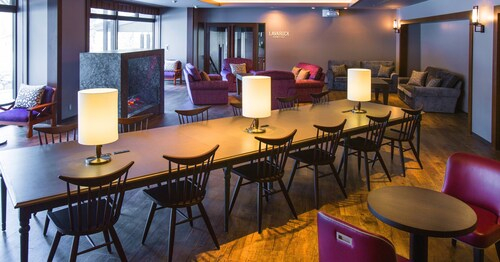 + 90 lainnya
Review
Tripadvisor
Dari 162 review
Review yang paling membantu
Lokasi
2937 Hokujo, Hakuba-Mura,白馬村 北城2937
Dapatkan diskon spesial & benefit lainnya! Log in atau daftar sekarang.
Tentang Akomodasi
Waktu check-in & check-out
Mau check-in lebih awal? Atur waktu check-in dengan pihak akomodasi.
---
FAQ
Di mana alamat Courtyard Hakuba?
Courtyard Hakuba beralamat di 2937 Hokujo, Hakuba-Mura,白馬村 北城2937
Pukul berapa waktu check-in & check-out di Courtyard Hakuba?
Waktu untuk check-in di Courtyard Hakuba adalah mulai dari pukul 15:00 dan waktu check-out paling lambat pukul 10:00
Apa saja fasilitas yang tersedia di Courtyard Hakuba?
Fasilitas yang tersedia dan bisa kamu gunakan di hotel ini adalah (beberapa fasilitas mungkin perlu biaya tambahan):
tiket CLEAN
Wifi
Parkir
Restoran
Resepsionis 24 Jam
Fasilitas
Hewan Peliharaan
•
Hewan peliharaan tidak diperbolehkan
Review
Kebersihan
4.5
Kamar
4.0
Lokasi
4.0
Layanan
4.5
Nilai
3.5
seanpwatkins
24 Mar 2020 -
This hotel has a great number of amenities which make it that much greater. There is an in-house restaurant for breakfast and quick dinner (the soba noodles are great), and many restaurants nearby that can fulfill anyone's needs. The ladies and gentlemen working at the front desk were impeccable and always fulfilled our needs to the greatest extent. They helped arrange taxi rides, shuttle buses, train rides and times, and provided extra tattoo coverups. The rooms were very culturally impressive, providing normal beds, and a traditional Japanese tatami with cushions, a TV, and a little table. There was no view from the hotel window, but the tatami is a great place to relax after skiing. The onsen provided by the hotel is spectacular, there is a changing room to change (bathing suits are prohibited), and store clothes. There is an onsen inside and an area to wash off before entering. The onsen outside was very relaxing and really provided a great experience. Only one other person was there with us so we didn't feel clustered or awkward at all. The hotel is a 15-20 minute taxi ride away from the mountain making it a great place to lodge by the mountain luxuriously. Overall, this hotel is a really great way to experience Hakuba in a traditional and lavish Japanese way.
Madddd123
05 Apr 2020 - Pasangan
This hotel was amazing for our 4 night ski stay. Free shuttle bus to and from Happo One bus terminal (you do need to reserve though so contact in advance). We stayed in the private onsen room and absolutely cannot recommend enough! Amazing to come home to after a day of skiing. Shuttle bus stop right in front to access all areas of hakuba47 and Happo One. I think they came every hour or so, 8am-11am then came back 1pm-5pm from memory. Free lockers on first floor to store your ski gear. Only a 5-10 minute walk to Echoland for heaps of dining options. Only downside is the closest 7/11 is about a 20 minute walk, there is a little convenience store in Echoland but found there was not a lot of cheap ready to eat food like sushi or sandwiches. We never tried the restaurant or onsen on site so are unable to comment. Will definitely stay here again next time!
NiOnTaGi
06 Feb 2021 - Pasangan
コートヤードバイマリオット白馬に2021年2月に妻と泊まりました。仕事柄、マリオット系列のホテルをよく使用していましたので、白馬にグループホテルが数年前に出来たのは知っていましたが、泊まるのは初めてです。確かに設備は新しく何ら問題は有りませんでした。但しサービスは期待を裏切られました。まず、2時前と早く着き、チェックインしましたが、部屋の準備がまだでしたので待つことになりました。狭く薄暗く殺風景なラウンジで、何のホスピタリティーもなく1時間待つと部屋が準備されました。重い荷物をたくさん持って部屋に移動しましたが、横を通り過ぎたスタッフからは何もサポートがありませんでした。気をつけて頂きたいのは、フロントからエレベーターの動線上に階段があります、妻では荷物を運べず、私が運びました。最も酷いのは、ラーメンの無料提供サービスです。8時まで提供すると言うことでしたので、早めに外食を切り上げて戻って来たのですが、8時過ぎですいませんということでした。私の時計では7:55でしたが、iPhoneを見ると8:01でした。このホスピタリティーの無いホテルに泊まる前には、時計の時間を入念に合わせるか、衛星時計を使用されることをお勧めします。 It is the first time for me and my wife to stay in Courtyard by Marriott in February 2021, although I know that new Marriott Group hotel was opened in Hakuba several years ago. The facilities are new and maintained well to satisfy us, however the hospitality of staffs was terrible. When we checked in the hotel around 2 p.m., the room was not ready and we were required to wait at small and dark lounge with no attractive sights and hospitality. After 1 hour, a room was ready, and we carried large luggage and many bags, going through in front of staff, any help had not been offered. Here, I would like to remind all of you to watch out the steps on the way to the elevator. What made me feel extremely angry is that they have the service to provide Japanese noodle in the evening according to the staff. When I went to the reception to ask for the noodle, they said that the service was over 1 min ago. Then I checked my watch, it exactly showed 8.01(including the time we talked). I and my wife felt so angry because we never thought that a hotel service could be counted with seconds! In that way, I really should have rushed to the reception to save the 30 seconds so that I could get my noodle! You need to adjust it super carefully before staying in this hotel.
melanies284
18 Des 2020 - Pasangan
The Courtyard is a great option for a hotel in Echoland. You can simultaneously feel like you are in the middle of nowhere, but also be a short walk to the bars and restaurants, and there is a bus stop across the street to get you to the mountains. Rooms are ideal for families with kids. You can get a Japanese Western room, which has two bed, plus a tatami room and three futons. Hotel has ski lockers and onsen. If you plan ahead, they contact them and they will shuttle you to and from Hakuba Station for free upon your arrival or departure. Unfortunately, we planned too late when we left so we had to take a cab back. The Lava Rock restaurant is also good for those nights you are too tired to venture far. COVID-19 has officially brought the death of the hotel breakfast. No buffet, no choice, but at least they serve you hot food at your table. If just wasn't that great. The onsen says no tattoos... but there was no one there to enforce it. This seems like a silly rule in a hotel that probably has a lot of western guests. Even onsens in Japan are slowly moving off this rule. They also didn't have anything to cover a tattoo. But I think I'd just ignore the rule! Bonvoy Elite.... there was no verbal acknowledgement of my Platinum status, and no offer of upgrade (even tho the hotel was dead in the off season). But there are a few perks: A) 30% off in the restaurant; B) a lobby-serve-yourself bar from 3-8pm everyday with wine, vodka, gin, and whisky. But only tonic and soda water, no non-alcoholic options and some individually wrapped sweets or a sweet potato. When we booked it wasn't obvious what was on the meal plan. But the food was decent. We only ate one night in the hotel tho. The hotel was fully decorated for Christmas, which was a unexpected bonus!
I enjoyed the nice location of the hotel in a forested area, makes for great morning walks! The room is nice with both a western and Japanese section with tatami. The hot baths area is a nice extra. The hotel staff is friendly and tries their best to help out in English where possible. The renovations make for modern rooms and a nice overall look, one that is definitely fitting in the environment. Some of the lesser points: Due to social distancing, the breakfast buffet has been changed to table delivery with a reduced menu. That's understandable, I have no problem with that. However, if the hotel can offer a full dinner menu (which it seemingly does), why can it only offer a limited breakfast menu? Also, the quality of the breakfast food was mediocre at best and in the case of the scrambled eggs, horrible. I don't think I have ever before had scrambled eggs this bad. Perhaps the Japanese-style breakfast is better? You also have to sign a paper on check-in which essentially requires you to stay in your room all day, not use the restaurant or baths or any other facilities outside the room, wear a mask inside the guest room and more. This is strange, given that they then continue to invite you to their restaurant and the public baths are open. They note on the paper that they will regularly temperature-check the guests but I haven't been checked once during my stay. The paper indicated that masks are required inside the hotel but the staff regularly passes many, many guests who were not wearing masks in the hallways, not mentioning anything. Unfortunately, I feel that covid-19 has become an excuse for many hotels to deliver a subpar experience. And where they should increase measures, they don't seem to do so (like the mask checks). It would also be good if the hotel website had clear guidelines on whether they offer a Hakuba station shuttle service (which they don't, as I understand), given that the hotel is not easily reachable by public transport from any of the train stations. We ended up calling a taxi for our transport from and to the station. This is also the first Mariott property where I feel like the staff didn't always know what's going on. I don't know whether that's because they were new or there was simply no clear documentation on Mariott staff guidelines but it felt like many of them were constantly scrambling to give an explanation for fairly basic things. For example, someone couldn't tell me where the toilet is. Overall, this hotel is decent, in a lovely location and the room is nice enough but the hotel is not without its problems. Perhaps this is in part due to the whole pandemic situation but the whole experience felt a bit "off".
Kamu sudah melaporkan review.
Kami butuh beberapa saat untuk memperbaiki sebuah masalah. Silahkan coba sesaat lagi.
Kamu sudah pernah melaporkan review ini, dan laporanmu sedang dalam pengecekan.
Yay! Kamu berhasil log in.
Kamu sudah melaporkan review.
Kami butuh beberapa saat untuk memperbaiki sebuah masalah. Silahkan coba sesaat lagi.
Kamu sudah pernah melaporkan review ini, dan laporanmu sedang dalam pengecekan.