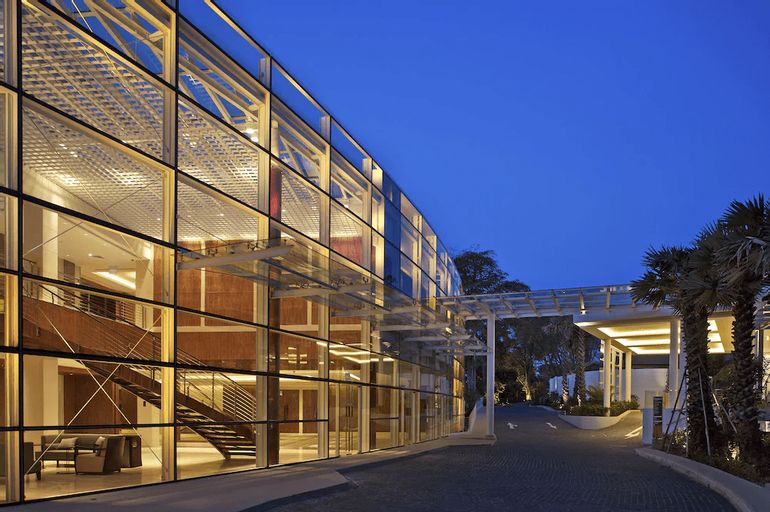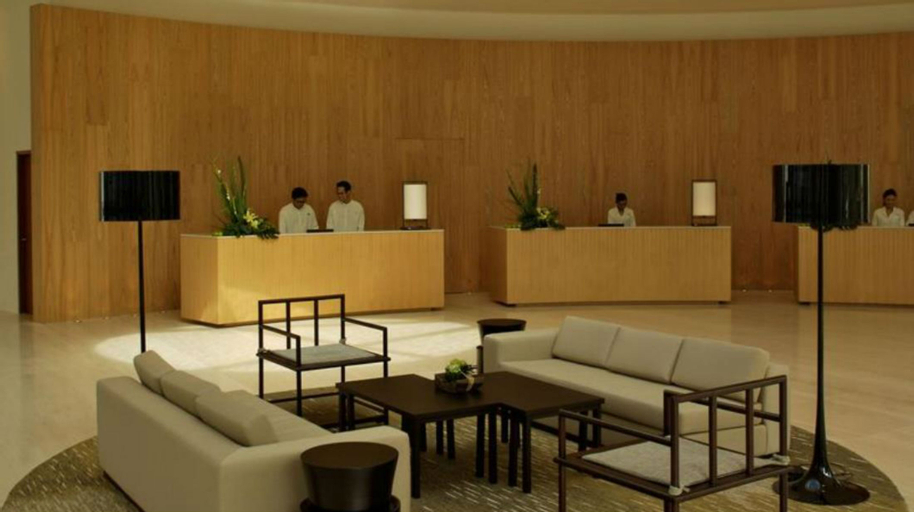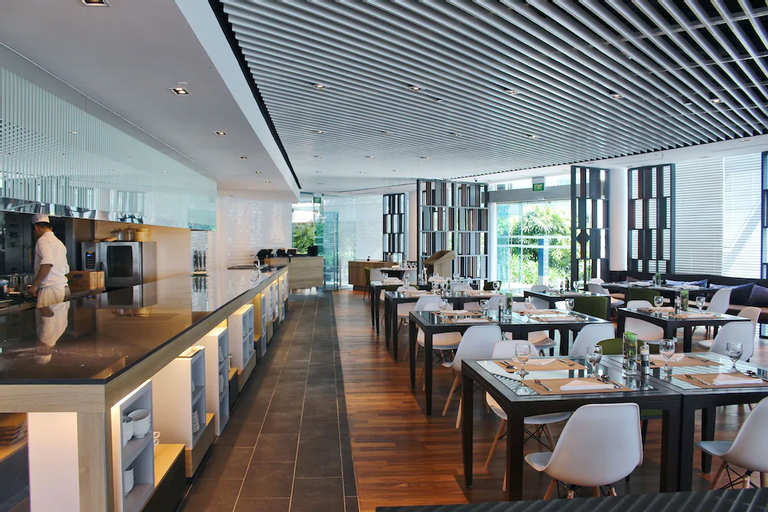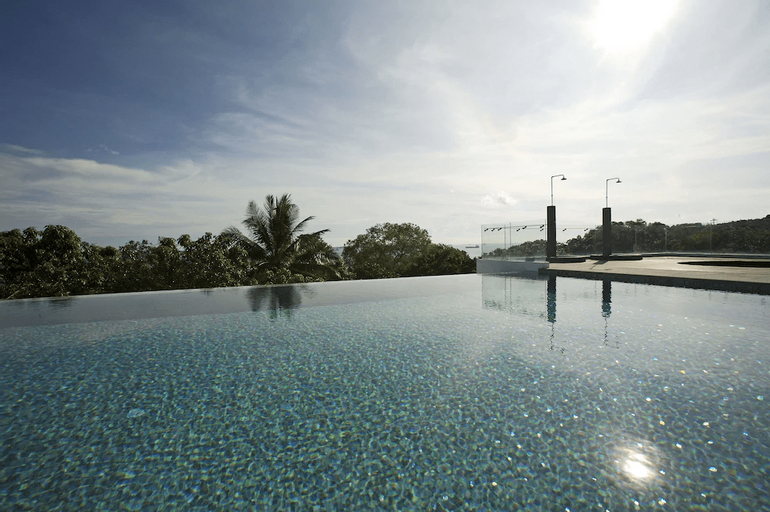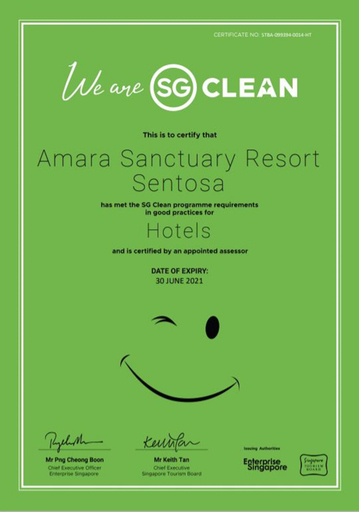 + 28 lainnya
Hotel
Amara Sanctuary Resort Sentosa
Review
Tripadvisor
Dari 722 review
Review yang paling membantu
Pelayanan nya tidak optimal, lambat dan tidak responsive. Letak hotel jauh (20min walk) dari nearest station.. agak repot utk yg membawa baby. Apalagi kalo hujan....
Lokasi
Sentosa Island, 1 Larkhill Rd
Dapatkan diskon spesial & benefit lainnya! Log in atau daftar sekarang.
Tentang Akomodasi
Waktu check-in & check-out
Waktu check-in:
15:00-23:59
Mau check-in lebih awal? Atur waktu check-in dengan pihak akomodasi.
---
FAQ
Jenis kamar apa saja yang tersedia di Amara Sanctuary Resort Sentosa?
Jenis kamar yang tersedia di hotel ini antara lain adalah:
Kamar Deluks
Couple Suite With Direct Access To Pool
Suite
Family Suite With Living Room
Berapa kisaran harga kamar untuk menginap di Amara Sanctuary Resort Sentosa?
Harga termurah di Amara Sanctuary Resort Sentosa kalau kamu mau menginap hari ini adalah IDR 3.994.675
Di mana alamat Amara Sanctuary Resort Sentosa?
Amara Sanctuary Resort Sentosa beralamat di Sentosa Island, 1 Larkhill Rd
Pukul berapa waktu check-in & check-out di Amara Sanctuary Resort Sentosa?
Waktu untuk check-in di Amara Sanctuary Resort Sentosa adalah mulai dari pukul 15:00-23:59 dan waktu check-out paling lambat pukul 12:00
Apa saja fasilitas yang tersedia di Amara Sanctuary Resort Sentosa?
Fasilitas yang tersedia dan bisa kamu gunakan di hotel ini adalah (beberapa fasilitas mungkin perlu biaya tambahan):
tiket CLEAN
Kolam Renang
Wifi
Parkir
Restoran
Fasilitas
Hewan Peliharaan
•
Hewan peliharaan tidak dibolehkan
Review
Pelayanan nya tidak optimal, lambat dan tidak responsive. Letak hotel jauh (20min walk) dari nearest station.. agak repot utk yg membawa baby. Apalagi kalo hujan....
Kebersihan
3.5
Kamar
3.5
Lokasi
4.0
Layanan
3.5
Nilai
3.5
I never wrote a review here before but I just had to after this horrible experience with Amara Sanctuary! 1. Shuttle Bus at Habourfront According to the website, the shuttle bus is 2pm and 2.30pm. We arrived 1.45pm and saw many other Hotel shuttle buses but no Amara Bus. It was until 2.15pm, we decided to call Amara to check if the bus was coming? The staff was rude and his tone was a 'cannot be bothered' attitude. He just told us it was because we missed the bus because it is already 2.15pm?! We told them we were there way before 2pm but it didn't arrive. The staff said he will go and check and just wait for the 2.30pm bus instead. When I asked where was the 2pm bus, the staff replied nonchalantly that he will check with the driver? A 2.30pm bus came and we hopped on and reached Amara. Shortly after at 2.45pm, another shuttle bus came... (that was definitely the 2.30pm bus! and the one that came at 2.30pm was the 2pm bus!) 2. Lobby Concierge Our check in was supposed to be 3pm, and it was delayed and we had to keep checking in with them a few times if our room was ready. There was this concierge guy who rudely told us that there is no waiting in the lobby with our pet and escorted our of the lobby to wait in the hot and humid weather when they delayed our original check in time. How can you call yourself a pet friendly hotel when you have such anti pet regulations. 3. Buggy ride There was only 1 buggy and multiple people in the queue. People mindlessly waited outside the lobby in the scorching sun for that 1 buggy to come back which took ages. We decided to ask the receptionist if we could just walk to our room ourselves! Luckily we asked because it was just a short 5 mins walk away? Why did they not offer this suggestion in the first place? 4. Room condition The floor was very sandy, dusty and black. There was no pee pads available. Do they expect all the pets to pee on the floor?? Luckily we brought our own! Also, there was only 1 bowl.. wouldn't hurt to have 2 bowls , 1 for water and 1 for food? And our feet were black just a short 5 mins walking around the room! They didn't even bother to mop the floor?? The condition of the room was really old, out dated and had stains everywhere. There were ants crawling around, but that is not the worst! When we were lying on the bed, suddenly I saw a medium sized baby cockroach crawl out from under the bedsheets!! We screamed and immediately called the reception for pest control and change of linen. Don't bother with the QR Code scan concierge app because it will keep saying it doesn't understand what you are saying! The staff arrived with a spray and some linen. Upon showing them the video of the cockroach, they went to look for it and saw the cockroach! They tried to spray it but the cockroach ran behind the headboard. They used lights to check but couldn't find it. They then suggested to change our bedsheets or change the room. Of course we chose the changing of room. Within 5 to 10 mins they said the room was available. We even asked, if there was any cockroach in the new room. They replied dismissively 'don't have' . How true they even checked is a mystery.. as it was within 5 -10mins. Also honestly, it was a medium baby cockroach, I believe there are a lot more cockroaches! If there was a baby cockroach, there will definitely be a nest nearby! 5. Outdoor pool Before I go on about the new room, in between we brought our pet to the swimming pool for a swim. The smell of chlorine was super strong. And when we stepped into the pool, the bottom was sandy! They obviously did not clean the pool and just poured lots of chlorine in! 6. New Room The new room was the exact same. Floor was dirty as we used wipes to check! The table had ants crawling and flies flying around. We had several mosquito bites as well! Same as the previous room, the room was dusty and dated, with lots of stains! 7. Breakfast included The nasi lemak we chose was actually good! That is the reason we gave 1 star. If not, if we could, it would be 0 stars. I cannot believe this is a 5 star hotel standard. How did they get this 'sg clean' award we saw at the lobby? or this '5 out of 6 star' award... ?! This just blows my mind! Many 3 star, and 4 star hotels are so much better than this! DON'T WASTE YOUR MONEY GUYS! And luckily my pet didn't eat the cockroach!
Traveljunkie1510
25 Jul 2021 - Pasangan
It was shocking how bad the property is now, considering the amara brand and the pricing it has: Rooms look like they haven't been upgraded for 20 years. Bathrooms are dirty. Phones are broken. They have a digital concierge on which i asked for help on hdmi port anf eventually, the persom came to help 4 hours later. Asked for insect repellant as room had flies and an ice bucket. Ice bucket came and when i asked about other stuff, the person said call other department, not his scope. Everything looks run down. Staff look like they are not interested. Will never stay at this property or any amara going forward
We took the pampered paw offer they got, considering the location-- there are a lot of places our fur kid can go. Lush garden surrounding the entire property, enough for our dog to play around. Great walks indeed. Overall, it was a good quiet stay with the fur kid. They sent us a fresh box of doggy package each day-- with a toy! Unfortunately, our check-in/out dates coincide with Singapore's phase 2, which limited our movement within the property, these expectations were set before we arrived so it was no one's fault. The room can use some upgrade but have read about this in reviews so I'm aware of what to expect. The front desk was really accommodating and friendly from the start until the end of our stay. I'd give kudos to the staff who remained professional in taking care of our needs and provided everything they promised.
W9432REsevy
23 Jul 2021 - Keluarga
I came to stay in this resort for a long period of time. The resort looked aging but it was the attitude and service provided by the staff that made me happy to be here. If you are looking for a new hotel building to stay then this hotel should not be your choice. This is the right place for you if you are particular about meeting friendly staff or attention.
How nice to have a whole area to yourself!! This resort has villas away from the main building. I feel everyday is peaceful. I can enjoy walking my dog within the resort. Please do not expect no mosquito or no small creatures as the entire place is surrounded by natures. Staff is also very friendly to chat with. Thank you Nicole for check in.
Kamu sudah melaporkan review.
Kami butuh beberapa saat untuk memperbaiki sebuah masalah. Silahkan coba sesaat lagi.
Kamu sudah pernah melaporkan review ini, dan laporanmu sedang dalam pengecekan.
Yay! Kamu berhasil log in.
Kamu sudah melaporkan review.
Kami butuh beberapa saat untuk memperbaiki sebuah masalah. Silahkan coba sesaat lagi.
Kamu sudah pernah melaporkan review ini, dan laporanmu sedang dalam pengecekan.