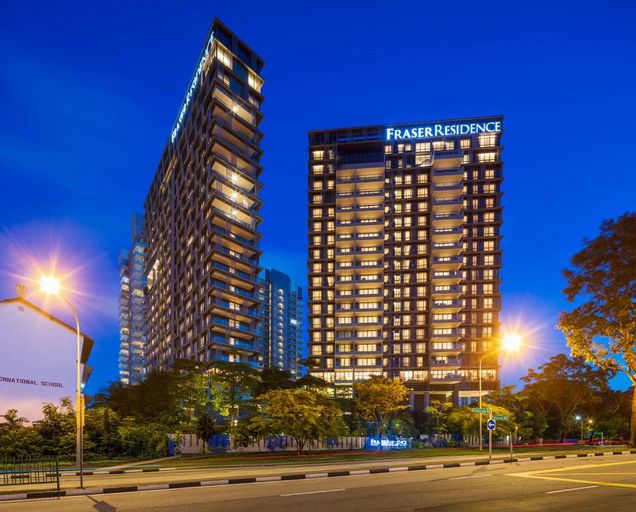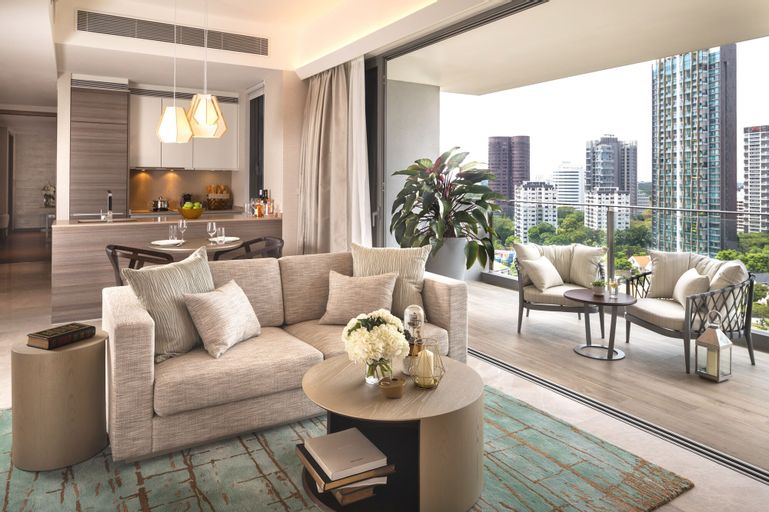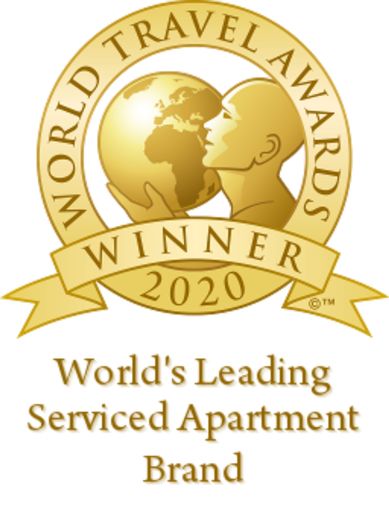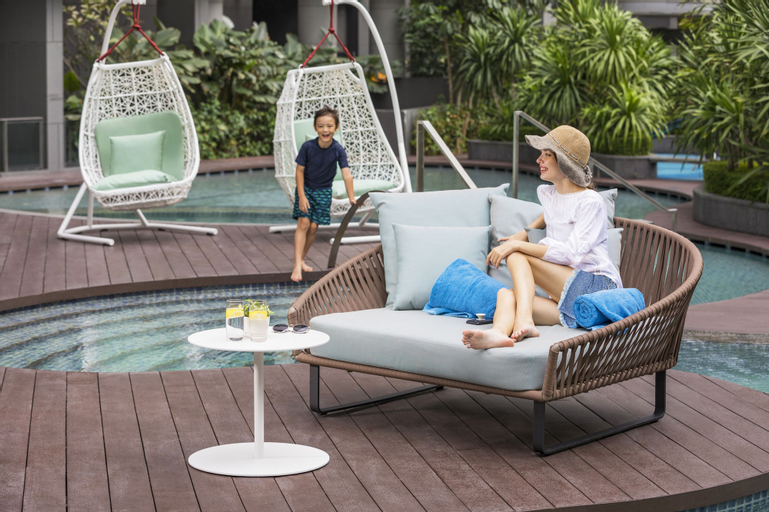 + 29 lainnya
Apartment
Frasers Residence Orchard
Review
Tripadvisor
Dari 16 review
Review yang paling membantu
Dapatkan diskon spesial & benefit lainnya! Log in atau daftar sekarang.
Tentang Akomodasi
Waktu check-in & check-out
Waktu check-in:
00:00-23:59
Mau check-in lebih awal? Atur waktu check-in dengan pihak akomodasi.
---
FAQ
Di mana alamat Frasers Residence Orchard?
Frasers Residence Orchard beralamat di 31 Paterson Road
Pukul berapa waktu check-in & check-out di Frasers Residence Orchard?
Waktu untuk check-in di Frasers Residence Orchard adalah mulai dari pukul 00:00-23:59 dan waktu check-out paling lambat pukul 11:00
Apa saja fasilitas yang tersedia di Frasers Residence Orchard?
Fasilitas yang tersedia dan bisa kamu gunakan di hotel ini adalah (beberapa fasilitas mungkin perlu biaya tambahan):
tiket CLEAN
Kolam Renang
Wifi
Parkir
Restoran
Apakah di Frasers Residence Orchard tersedia fasilitas kolam renang?
Ya, di Frasers Residence Orchard tersedia kolam renang yang bisa kamu gunakan.
Fasilitas
Hewan Peliharaan
•
Hewan peliharaan dibolehkan
Fasilitas Anak
•
Penitipan bayi atau anak
Review
Kebersihan
4.5
Kamar
4.5
Lokasi
4.5
Layanan
5.0
Nilai
4.5
charmaineoling
26 Mar 2021 -
Overall, the facilities are considered pretty good with all the essential items equipped in the room. For example, washing machine comes with a dryer. This is a huge bonus as I am not someone who is into hanging my clothes using drying rack and laundry powder is provided as well. It saves my hassle in bringing my own clothes' detergent. As the main purpose of staying at Fraser Residence is due to my house renovation as such, I have to find a place to work and stay at the same time. I won't be complaining the size of the room since I am only paying 158 per night. However, the room is filled with dust; the bedsheet, duvet, remote control, TV and etc. I wiped myself. The most eye-opening thing is when I pushed the dish washing soap to the extreme left, I saw a strand of hair. I do not know what you guys are doing before I entered the room and stayed there for 14 nights. I left a used fork in the basin (I didn't hear any water sound) but saw the cleaner opened the cabinet whereby all the utensils can be found in she seems like wiping something using the cloth in that cabinet. After she left, I found out the fork is no longer at the basin. I not too sure, have she taken it away or…. I opened the cabinet and saw the cloth is indeed being touched before. I took up the fork and used the boiling water to sanitize it. When I first used the toilet bowl, I saw the water is yellowish. I not too sure, is it someone who pee but never flushed. It is pretty gross. Cleaner is somehow nice in the sense that she took initiative to replace the bedsheet but she placed the pillows and duvet on the floor while changing it. It is very unhygienic. Gems and bacteria are everywhere. I am controlling myself when I saw that scene. Not to mention, I have bought a box of tea and I placed it on the kitchen table. I turned my head and saw the cleaner was digging into the box. Maybe she thought that is from Fraser Residence? One night I was trying to shower and saw my shampoo bottle cap was not tightened properly but I remember very clearly, I closed it well and even washed it with water. While she was mopping the floor, she accidentally hit the bed (duvet) with the mop. At the back of my mind, I was like OMG! It is so dirty! I almost slipped twice after she mopped the floor as it is too wet. Luckily, I didn't actually slip.
We stayed for 6 weeks (2 weeks SHN), the staff are very friendly and helpful! The pools are beautiful and very quiet even on weekends. The location is great - easy walk to Orchard Rd, which is great when you have just moved and need to buy a lot of things for the move. Bus stop outside, very convenient and the MRT outside is opening soon. The large balcony was a massive plus during our SHN!
I stayed in a one bedroom apartment. It had everything I needed. Small kitchenette area, oven with grill/microwave function. Very good washer / dryer. The bed was large and comfortable. Bathroom large and clean. Serviced everyday. Location is close to Orchard Road and Orchard MRT. Front desk staff always polite and courteous. The gym has several multi-function machines, treadmills, ellipticals, technogym kinesis, dumbbells. A separate area with mats / exercise balls for yoga.
Stephanie L
18 Mar 2021 - Bisnis
Staying away from Home is hard especially for someone like me traveling around the globe. Staying at Fraser Residence gave the perfect feeling like home. I've been staying here 4 months, everything is perfect, thank you.
We stayed in the Studio Deluxe room for 6 nights in Dec 2019. Location: 4/5 We got here via the mrt straight from Changi Airport and it initially took us about 15 minutes walk frm Orchard MRT station (located at the basement floor of ION Mall). However, after receiving the room card we could use the side entrance/exit - which cuts the distance to Orchard MRT to 10 mins walk. Service: 5/5 People here are friendly and nice. Always willing to help when we asked for help. The housekeeper were also very friendly. We asked for many things from her and she gladly helped us. The Room: 3/5 Our room was at the 15th floor and each 2 rooms per floor has its own elevator - which means we did not have to share the elevator with anyone else most of the time! The room came with a stove top - enough to make dinner. One downside is that it does not come with a rice cooker. Also, the place for cooking and the amount of pots and pans took up almost all of the space, it is really hard to cook anything. The bed is amazing and the bath is huge! However, I found that the toilet bowl were a little slow to fill up. After using once, you might have to wait a couple of minutes until you'd be able to flush again. The biggest problem for me is the washing machine/ dryer combo. After washing our laundry we found that it took a looonnngg time to dry our clothes (about 4 hours). Usually this does not bother me, however, the unit does not let us to dry 4 hours one shot - the longest for drying function is 2 hours.This means, if I set it to dry, and go to sleep, after 2 hours later i have to wake up and set it to dry again for another 2 hours. This bothers me alot since the main reason for us to choose this hotel is because the availability of the washing machine. Other than this, there is a nespresso coffee machine and we kept asking the housekeeper for more coffee pods which she was more than happy to supply us more! The internet was also very fast. Bathroom: 4/5 The bathroom was clean, and the shower was nice. However there is not enough hanging rails. The only hanging rails was the one attached on the shower door. Also, as mentioned earlier, once used the toilet bowl, need to wait for a couple of minutes before we could flush again. Breakfast: 1/5 This is another reason why i feel this hotel is not quiet a 5 star rating. The breakfast was - quite honestly - subpar. There were not many variety. other than the limited Fruits, salad and bread bar, the main course were just either fried rice or porridge. And the taste were not really that great either. Amenities: 4/5 We only used the swimming pool and did not use the gym or the sauna. The pool were huge and there is also a huge wading pool (for kids). However, the hotel is right by an international school and there is not enough cover between the pool and the school. Whenever we swam , a few kids could see us. There is also a smoking area on the ground floor beside the swimming pool. Convenient that I did not have to get out of the hotel to smoke every now and then. One thing to note is that the restaurant is only open in the morning to serve daily breakfast. Because of this, there is no room service available. Overall: 4/5 We enjoyed the room. It was clean and very comfortable. However, the main reason we picked this hotel was so that we could use its washing machine - which disappointed us greatly. We would definitely stay here again ONLY IF we will be in singapore for a short stay do not expect to wash our clothes at all.
Kamu sudah melaporkan review.
Kami butuh beberapa saat untuk memperbaiki sebuah masalah. Silahkan coba sesaat lagi.
Kamu sudah pernah melaporkan review ini, dan laporanmu sedang dalam pengecekan.
Yay! Kamu berhasil log in.
Kamu sudah melaporkan review.
Kami butuh beberapa saat untuk memperbaiki sebuah masalah. Silahkan coba sesaat lagi.
Kamu sudah pernah melaporkan review ini, dan laporanmu sedang dalam pengecekan.