Insider Tips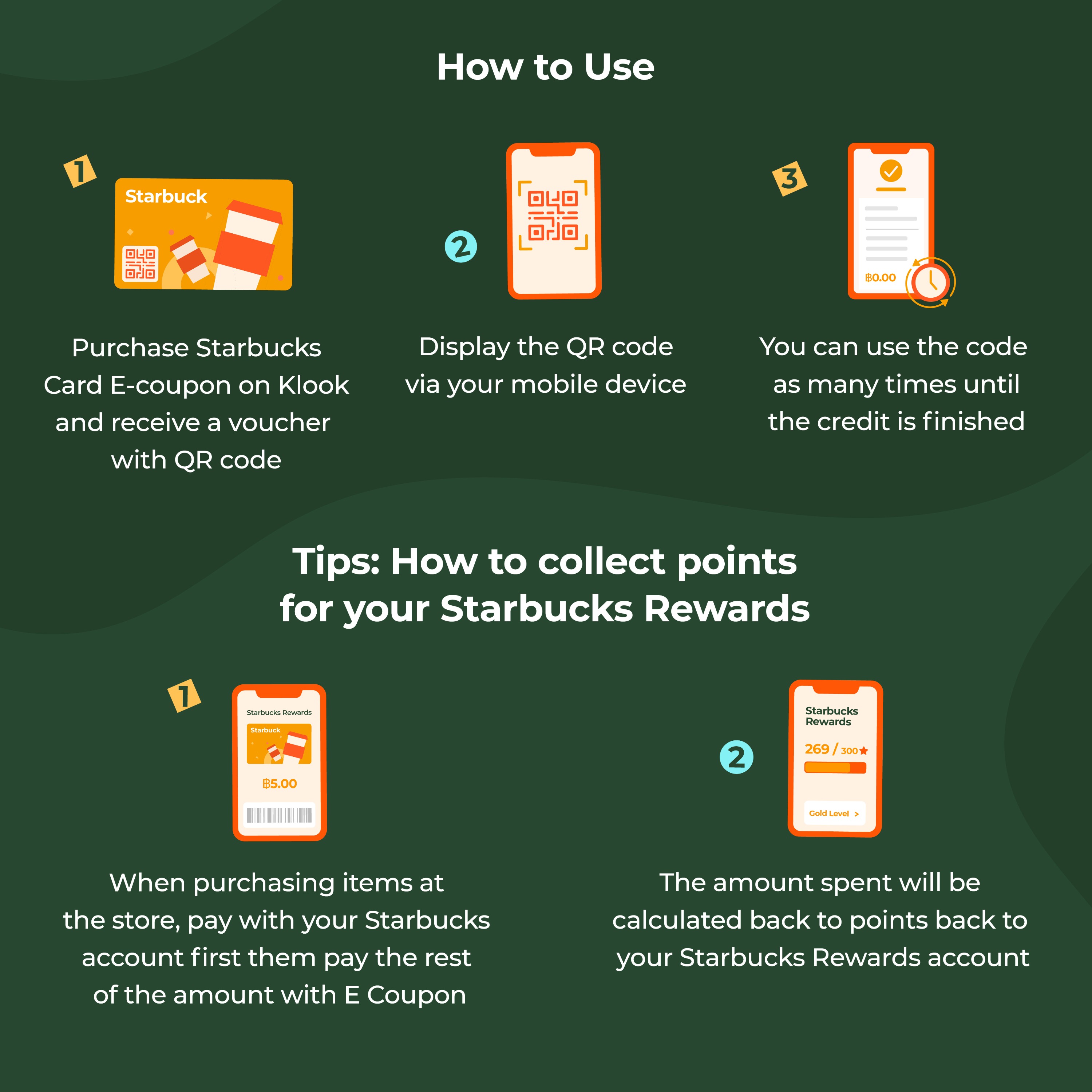 Terms & Condition
When using at the store, please show QR code from your mobile device only. Printed voucher is not accepted
Can be used at Starbucks stores in Thailand only.
Can be applied with Starbucks promotions.
This E-Coupon has the value of THB 1,000 which can be used multiple times until the credit is finished. Starbucks Card E-Coupon has no expiration date.
You can check the remaining balance when using this E-Coupon at the store
Any amount on your Starbucks Card is non-refundable and cannot be exchanged for cash or credit balance
Not eligible to Starbucks Rewards (Stars). Please check out Tips section below on how to do.
In case voucher is lost, stolen, destroyed or used without your permission, Starbucks will not be able to refund the outstanding amount of the card.
Cannot service if voucher has damaged or altered.
If a spend exceeds the amount of card balance, the customer can be paid either in cash, by credit card or other available payment method.
Tips
If you wish to earn points for your Starbucks Rewards from using this E-Coupon, here is a few steps; - When purchasing items at the store, pay a with your Starbucks Rewards account first. Then pay the rest of the amount using this E-Coupon - The amount spent will be converted to points back to your Starbucks Rewards account