Staycation in Bandung
Event in Jakarta
Flight to Surabaya
Tour in Lombok
Train to Yogyakarta
Car Rental in Semarang
Activities in Bali
Hotel booking at the lowest price with promos
Hotels
Spend New Year's at hotels
Snuggle up in cozy hotels with discounts up to 50%+5% this year-end holiday!

Year-end vacay abroad 🥳
Count down to the new year in KL, Penang, Singapore, and more! Get up to 50%+5% off!

Sleep at homey Villas & Apt.
It's time to check staying at your dream villa and apartment off your bucket list!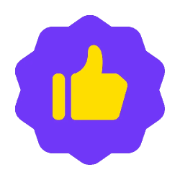 tiket.com's choice
Preferred Partner and Preferred Partner Plus accommodations: popular, trusted, highly rated!